REST. REJUVENATE. TRANSFORM.
Unplug from your busy daily life and rejuvenate the mind and body through our immersive 4-day long silent retreat.
Experience stillness in a spectacular and nurturing environment and community. It's a unique opportunity to take time away from your busy lifestyle and spend a few days in absolute stillness and reflection.
The four days of silence, meditation, conscious movement in nature, delicious food, and self-immersion will allow your mind and body to slow down and recuperate from the stresses of daily life.
Limited to 5 guests, our team supports and nurtures while guiding you into the stillness of being present.
All fitness levels are welcome. Meditation & yoga experience is not required.
16 - 19 DEC 2021 (WAITING LIST) | 6 - 9 JAN 2022 (WAITING LIST) | 10 - 13 MAR 2022 (WAITING LIST) | 21-24 APRIL 2022
PRICES & ACCOMMODATION OPTIONS
The entire experience is included in the stated prices. We never have extra "hidden" charges.
R12,500 | SA & AFRICA RESIDENTS
R17,500 | REST OF THE WORLD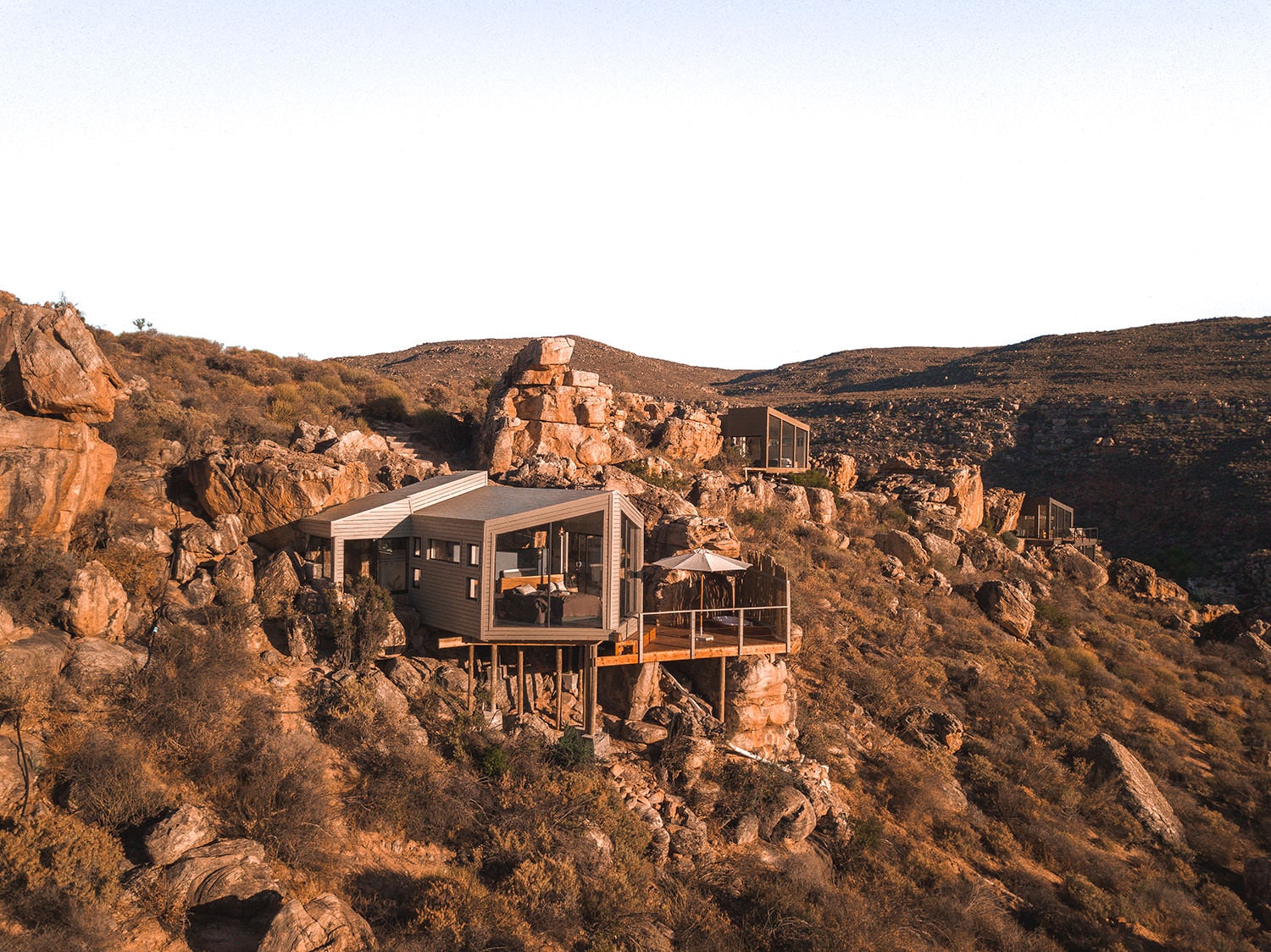 R14,500 | SA & AFRICA RESIDENTS
R21,000 | REST OF THE WORLD
4 days | 3 nights private accommodation in our chalets or tented chalets Daily meditation, mindful movement, and yoga Nidra practices Daily mindful walks 1:1 guidance | Mindful Conversations Guided stargazing sessions Snacks & beverages served throughout the day 3 balanced and nutritious meals a day Clean & biodegradable skin care products Free access to 1,350 ha of wild & pristine nature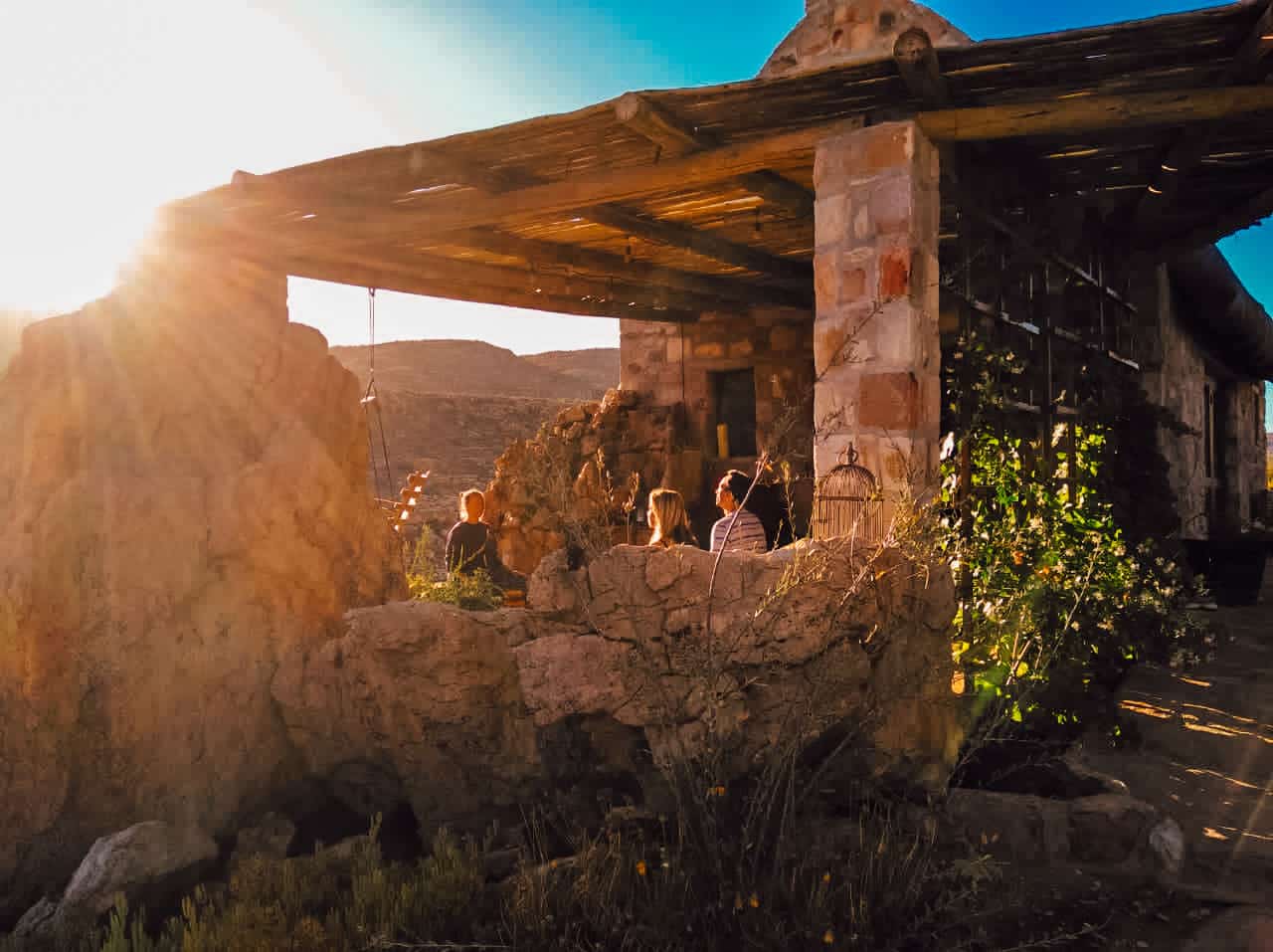 My first 48-hours silent retreat was a profound and transformative experience. It changed my life and kicked off my incredible journey. I not only quit my corporate job, but I also began to see why I wasn't thriving. The silence magnified the repetitive habits and thought patterns that caused my depression and alcohol abuse, and noticing these patterns and habits led to significant changes in my everyday life. The silence taught me to accept and value myself as I am. True silence removes the pressure of outside influences, allowing you to examine what brings joy and meaning to your life. It can help you uncover your innately joyful nature and teach you to sustain it, even in the face of change and hardship. That's why I'm so thrilled to share this experience with you. I want to help you discover the same clarity that I was so fortunate to experience.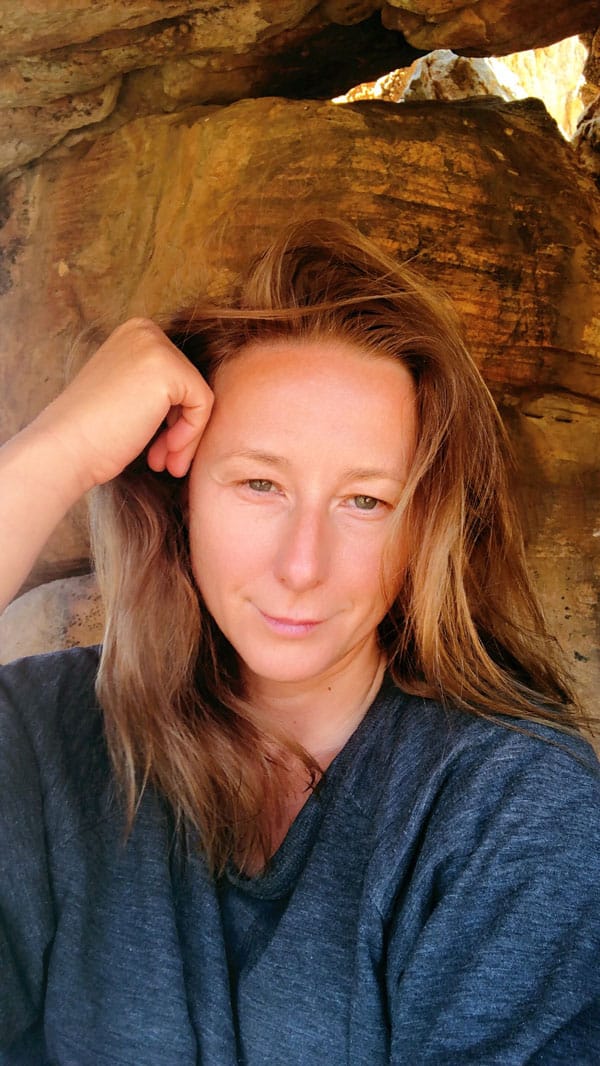 "Thank you for sharing this wonderful space you have created and all your wisdom and insight. I have the most amazing memories and it was truly a life-changing experience. I cannot express enough gratitude for everything you have taught me in just a few days. I can now only continue to build and grow on that - which I do every day =) I practice my meditation and yoga on a daily basis and I am also still on a plant-based diet. My husband has mentioned on a few occasions how he enjoys the 'new' me and how present and content I am. Every night I look up at the little bit of night sky we have here in Cape Town and I wish I could see it the way we saw it at Bliss and Stars. Just extraordinary! I look forward to attending another retreat soon! "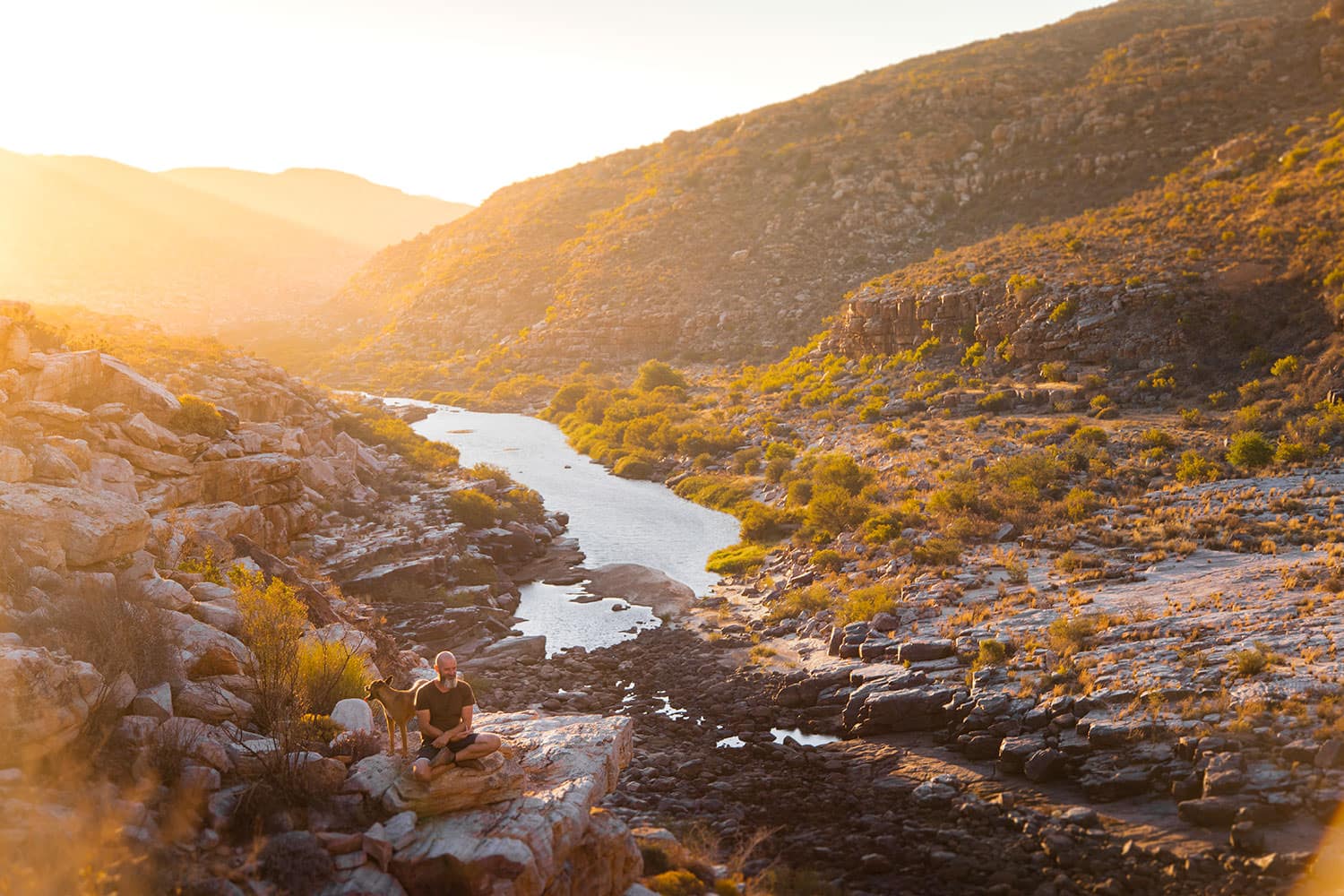 SILENT RETREAT IS FOR YOU IF:
You need to rest and replenish
You yearn for a deeper connection with yourself and nature
You want to learn how to manage stress
You want to change your repetitive habits & behaviors
You are open-minded and curious
"Thank you for a truly rejuvenating and inspiring retreat and sharing with me your little piece of heaven. Thank you for guiding me on my path in the most gentle and loving way. I left with clarity, feeling relaxed and excited to continue to grow and learn about myself and our planet (and universe). I have continued the morning routine with meditation and mindful movement which is definitely helping me have a more positive and clear mindset for the day. Missing your fresh water and food!
Our days & evenings will be filled with movement in nature, guided meditations, mindful movement, mindful walks, Yoga Nidra, and stargazing. There will be plenty of time to rest and reflect throughout the day. Nights are dedicated to restorative sleep.
Lower your stress, calm your mind, and relax your body. Regenerate your nervous system.
Be present, make meaning out of your experiences, find clarity, and boost your intuition.
Realize that you are not your thoughts. Reconnect with your core, your heart, and your wisdom.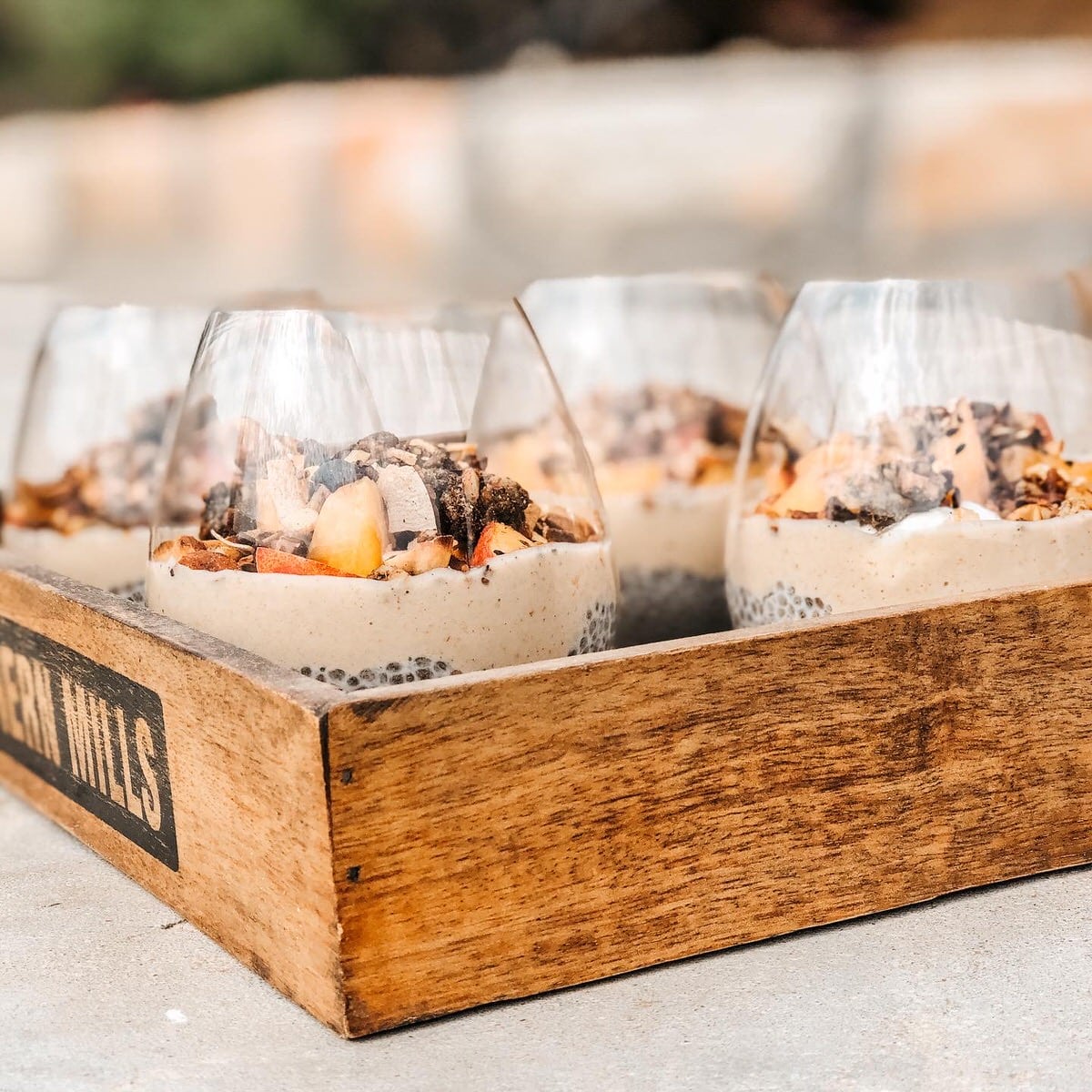 Our serene days are complemented by nutritious and delicious plant-based food prepared by our chef Arabella. The food is a highlight for guests and a key component of balancing the nervous system, it heightens your senses, grounds you in your body, and connects you to the Earth. We use ingredients sourced from our onsite organic garden or nearby local farms. Our menus are full of vegetables, grains, legumes, and seeds while excluding alcohol, caffeine, processed sugars to aid the rejuvenation process. Meals are enjoyed in a communal setting with magnificent views either at the dining table or out in nature. We accommodate most allergies and cater to most dietary requirements.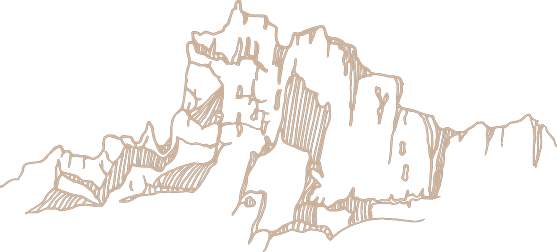 Come as you are

We take care of the rest
Rest assured with COVID-19 safe protocols
Rest in spacious chalets that seamlessly mesh with nature
Be amazed by nature and observe the night sky through our state-of-the-art telescopes
Saunter in secluded mountainous areas
Relax & breath deeply with mindfulness practices
Discover Bushmen cave paintings
Build bonds with others in small groups of a maximum of 10 people
Share the living space with elands, baboons, Cape leopards and many more beautiful animals
Travel light with daily laundry service
Silence starts with not talking but it's so much more. We ask there to be no communication between guests, including not making eye contact and not touching others. Silence also means there are no books, no phones , no music, or other distractions. This might feel strict but the point is to not get distracted from what you're really experiencing in the present moment. We do encourage journaling though.
We have a place for one volunteer per retreat to help with the work in the kitchen and with cleaning. In order to apply to be a volunteer, you need to have sat at least one silent retreat at Bliss & Stars before. You should have the flexibility to work a variety of different tasks. Volunteers are required to do 6 hours of work per day in exchange for the full cost of the retreat. Contact us to learn more and apply.
Upon reservation confirmation, you'll be sent a welcome letter giving lots of useful information about the retreat & this includes a guide on how to get here. 
Upon reservation confirmation, you'll be sent a welcome letter giving lots of useful information about the retreat & this includes a helpful guide on what to pack.
This retreat is limited to max. 7 people. In this way we ensure you receive a full attention from the team.
Silent retreat is an individual journey and it's not suitable for couples to share the accommodation together. If you and your partner want to join the retreat together, we recommend to book two separate chalets.
Bliss & Stars is not conducive to children. We have a minimum age requirement of 18.
We don't have any check-in or check-out times as soon as you arrange with us your arrival and departure times. Please arrive no later than 2 pm and plan to leave no earlier than 12 pm.
We can provide specific nutritional, dietary requirements, food allergies, food intolerance's etc. Vegan, vegetarian, gluten free options are always available. Please note we don't serve meat, caffeine, alcohol, and processed sugars.
Everyone is welcome at all of our experiences regardless of the meditation, yoga experience or fitness levels. We cater for different levels, so that you will be supported, challenged & encouraged to learn.
You don't need to participate in everything; you can pace yourself to find the perfect amount of activity for you. We support you in doing as much or as little as is right for you, depending on how you are feeling. Personally, we wouldn't want to miss a thing.
It's not possible to stay on at Bliss & Stars. We ask that you leave by 5pm on the closing day. 
We offer personalized payment plans for all our retreats up to 2 month before the start date of your stay.
We always strive to make our experiences available to everyone, therefore we have a bursary programme. Learn more here.
No, there is neither mobile coverage or WIFI available. There is a computer with guest access available in case of emergency. And you will be provided a phone number, you can be reached while staying at Bliss & Stars.
Please answer the questions below so we can tailor the experience to meet your needs.

We require a 50% deposit to confirm your reservation.

If you are not committed to making a reservation yet and have some questions, contact us here.