Join a 4-day couples' journey to reconnect, deepen intimacy, and tune in to each other's experience. Spend time in nature together, away from everyday distractions and responsibilities. Our team will pamper you with delicious food and curated experiences that will help you rekindle a joyful and mindful connection. Keep your love on. This retreat is for both long-term and new couples who want to strengthen and look after their bond. This is not a couple's counseling.
7-10 OCT 2021 (WAITING LIST)
THIS EXPERIENCE IS FOR YOU IF:
You need time and space to reconnect with your partner

You want to cultivate mindful connection and communication

You want to keep the love on

You yearn for a deeper connection with your partner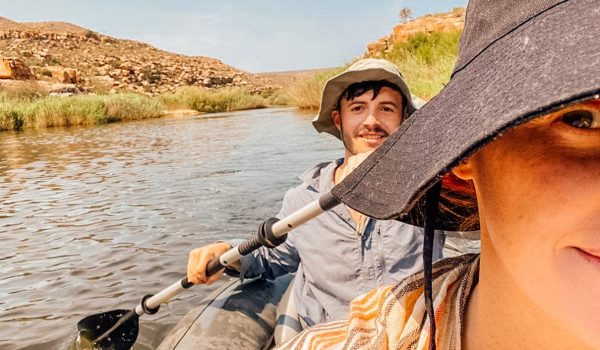 "Daria and Heine, our amazing hosts have built a breathtaking getaway, and we can't express how truly spectacular it was to be welcomed into their home. We did a hikes, canoeing, mindfulness and yoga practice, ate mind-blowing plant based food by, planet and moon gazing through one of their telescopes, and had an over all life changing experience."
MEET THE FOUNDERS & YOUR GUIDES
We've been there. Working long hours, rarely making time for ourselves, and not listening enough to our inner voice.
Mindfulness and nature were two things that allowed us to see our life from a more balanced perspective and reconnect as a couple. We opened our eyes for the first time and realized that we postponed our true dreams for too long.
As soon as we created space for self-care and learned how to keep stress at healthy levels, creativity and courage flourished. So did our relationship. We created Bliss & Stars to share our passions, our long-life learnings, and the experience of self-discovery by living with no fear.
The days are designed to give you plenty of time to slow down and be together.
There are meditations and breathing & relaxation practices.
You'll spend a lot of time being, eye gazing and enjoying each others company.
You'll be counting shooting stars and looking deep into the night sky through one of our telescopes.
There will also be plenty of time to relax by the pool or the river, listen to the birds sing and watch the water flow.
"Location, location, location! That is what made me instantly fall in love with Bliss & Stars. On the edge of a secluded mountain outside Clanwilliam along the Doring River, THIS place is special! Not only is the land and incredible accommodation special but the owners are what make the experience something else. I really hope to make this spot a place to retreat to for many years to come."
Learn mindful communication skills. Listen without taking things personally or over-reacting.
Be aware of the destructive thought patterns that threaten your relationship. Learn techniques on how to navigate frustration and conflict.
Explore and deepen the capacity to be fully present with your partner. Rekindle the love and intimacy that brought you together.
We offer a balanced, plant-based, wholesome cuisine inspired by Ayurvedic medicine and designed to nourish your body and delight your senses.
Our cuisine is simple, using fresh ingredients from the on-site organic garden or local farmers. Food is part of the retreat experience, including daily breakfast, light lunch, and dinners.
We do not serve stimulants like alcohol.
We cater to all dietary needs.
YOUR ACCOMMODATION OPTIONS & PRICES
The entire experience is included in the stated prices. We never have extra "hidden" charges.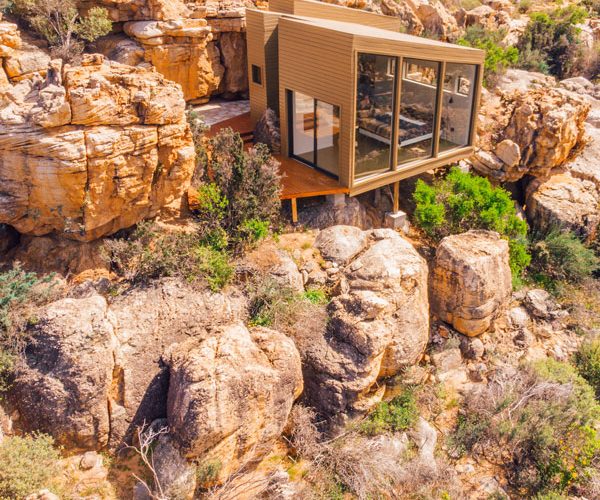 Chalet Double | 2 Adults | 4 nights
R26 000 | Rest of the world
Tented Chalet Double | 2 Adults | 4 nights
R22 000 | Rest of the world
4 days | 3 nights accommodation
Mindfulness & relaxation practices
Nature Immersion
Guided stargazing sessions
Snacks & beverages served throughout the day
Balanced and nutritious meals & drinks
Free access to 1,350 ha of wild and pristine nature
Rest assured with COVID-19 safe protocols
Rest in spacious chalets that seamlessly mesh with nature
Be amazed by nature and observe the night sky through our state-of-the-art telescopes
Saunter in secluded mountainous areas
Relax & breath deeply with mindfulness practices
Discover Bushmen cave paintings
Build bonds with others in small groups of a maximum of 10 people
Share the living space with elands, baboons, Cape leopards and many more beautiful animals
Travel light with daily laundry service
TIME TO RENEW & RECONNECT
Upon reservation confirmation, you'll be sent a welcome letter giving lots of useful information about the retreat & this includes a guide on how to get here. If you need a transfer from the airport / Cape town, provide the details in the reservation form.
Upon reservation confirmation, you'll be sent a welcome letter giving lots of useful information about the retreat & this includes a helpful guide on what to pack.
These experiences are designed to be a more intimate experience. We limit the size to 6 -10 people. In this way we ensure you receive a full attention from the team.
Bliss & Stars is not conducive to children. We have a minimum age requirement of 21.
We don't have any check-in or check-out times as soon as you arrange with us your arrival and departure times.
We can provide specific nutritional, dietary requirements, food allergies, food intolerance's etc. Vegan, vegetarian, gluten free options are always available.
Everyone is welcome at all of our experiences regardless of the meditation, yoga experience or fitness levels. We cater for different levels, so that you will be supported, challenged & encouraged to learn.
You don't need to participate in everything; you can pace yourself to find the perfect amount of activity for you. We support you in doing as much or as little as is right for you, depending on how you are feeling. Personally, we wouldn't want to miss a thing.
It's not possible to stay on at Bliss & Stars. We ask that you leave by 5pm on the closing day. Lunch is the last meal which you are welcome to stay for.
We offer personalized payment plans for all our retreats up to 2 month before the start date of your stay.
We always strive to make our experiences available to everyone, therefore we have a bursary programme. Please contact us for more information.
No, there is neither mobile coverage or WIFI available. There is a computer with guest access available in case of emergency. And you will be provided a phone number, you can be reached while staying at Bliss & Stars.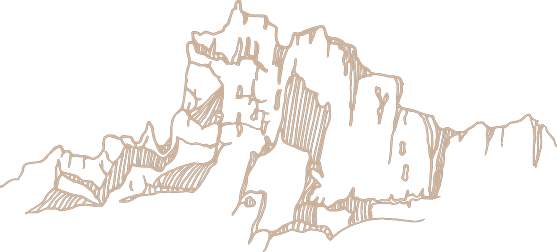 Please answer questions below so we can tailor the experience to meet your needs.
The intention setting is totally optional. If you would like to just come and enjoy some nature, meditation, and stargazing that is a brilliant intention on its own and we fully support you.
We require 50% deposit to confirm the reservation.
If you are not ready to commit yet and have some more questions, contact us here.