ALL YOU NEED TO KNOW BEFORE THE TRIP
We're looking forward to our time together at Bliss & Stars. Taking time to reconnect with your body, heart and nature can be one of the most rewarding and enriching experiences for your health and well-being. It can simply jump start a new way of being in the world.
Following these guidelines will greatly improve your experience.
We encourage you to refrain from caffeine, cigarettes, and alcohol at least 3 days prior to your arrival. Doing so will greatly reduce potential symptoms of detox (e.g. headaches etc).

We don't serve alcohol and caffeine. Our experiences are designed to relax the nervous system and create conditions for wonderful and restful sleep. While stimulants like caffeine promote central nervous system stimulation, making you feel alert and can disrupt sleep patterns.

If you absolutely can't live without coffee, we always have some good coffee beans in the kitchen. Just ask.
Travel in the Times of COVID
True to the spirit of Bliss & Stars, the safety and wellbeing of our community is always a priority. We pride ourselves on offering our guests an abundance of space in our secluded and remote location amidst pristine nature. However, in the wake of increasing COVID-19 cases, we need to implement the procedures to ensure the safety of You and our staff. We ask all guests to submit a negative COVID-19 test result via email (hello@blissandstars.com ) at least 24 hours before their stay. The test must be taken 3 days before departure to Bliss & Stars. The recommend test centers:
Hamadilab
or
Epicentre
You can read more about our COVID-19 protocols
here
.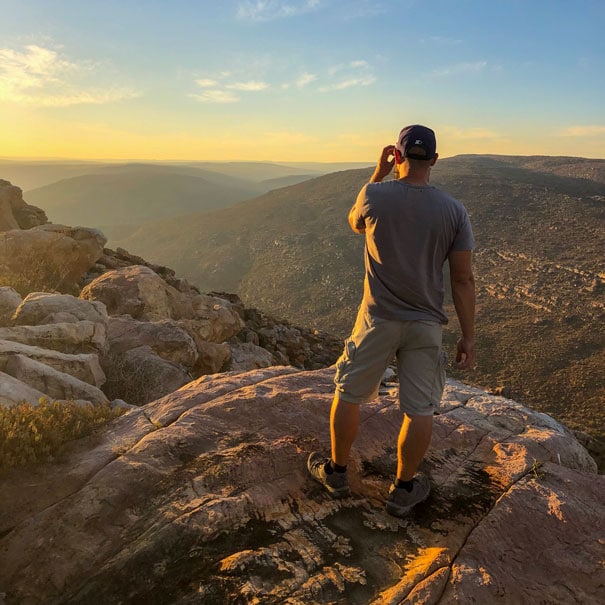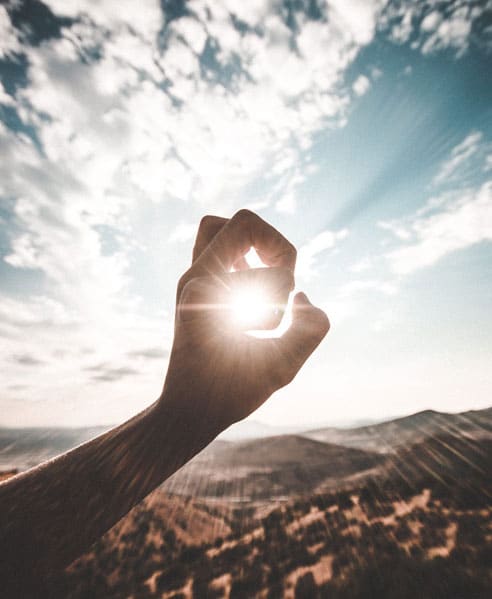 Summer provide dry, warm to hot days and pleasant evenings. Average summer daytime temperatures are between 30 – 40°C and may sometimes get above 40°C. Evening temperatures are 20 – 30°C.
Sunscreen, hat and clothes that provide protection from the sun are essential.
Bliss & Stars has its own weather forecast. Check it here.
To assist you in getting the most from your experience please do not bring any of the following:
Tobacco products. We are a non-smoking retreat.
Food, including sweets, snacks, or gum.
Beverages; including all alcoholic beverages.
Mobile devices are not allowed in shared spaces. There is no wifi or mobile coverage on the premises.
Our dress code is always casual and dictated by the weather. The area is known for very hot weather and dry air, so pack accordingly. We encourage you to pack light. We have laundry facilities, so we can wash your clothes if needed.
Long sleeve cotton/linen shirts and pants to protect from the sun while outside.
Sweatshirts, sweater or similar for colder nights and early mornings.
Yoga/exercise clothing – whatever you normally wear.
Comfortable hiking boots and a small backpack.
Hats for sun protection, sunglasses, sunscreen & insect repellent.
We always adjust the program to the group and the weather conditions. Here is an example of how a day can look like on a retreat:
6.30am
Sunrise meditation | Medicine walk
7.45am
Mindful tea time
8.30am
Own time
10am
 Brunch
11am
Mindfulness /nature / health practices
1pm
 Own time
3pm
 Snack time
3.30pm
Nature immersion
4pm
 Relaxation Practice /Nature Immersion /Foraging
7.30 pm
Dinner
9.30
pm Stargazing Session
11pm
Good night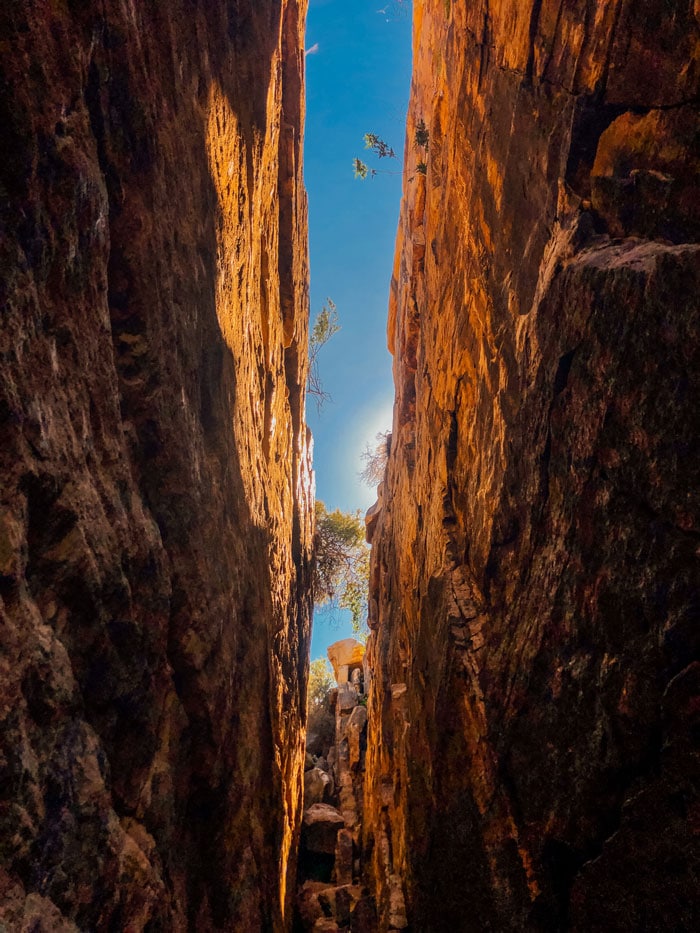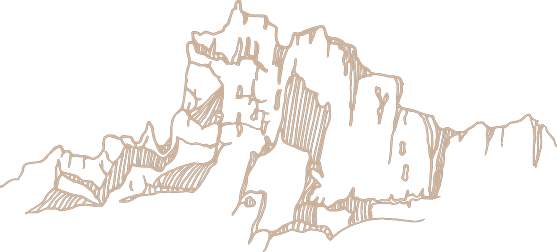 We're remote and it's a journey to get to Bliss & Stars.
Regardless of where you come from, drive to Clanwilliam.

NOTE: Don't use GPS to get to the meeting point. It will take you on a detour.
Please follow the driving instructions below.
Route from Clanwilliam.

When traveling on the N7, take the Clanwilliam exit and turn onto the R364 towards Clanwilliam.
Continue straight for 5 km on the R364. (You will pass a Caltex and Shell gas station and then drive out of the town.)
Turn left onto the R363 towards Klawer.
Continue straight for 16,5 km on the R363 towards Klawer. (This paved road turns into a gravel road. You will pass a campsite and holiday cottages.)
Turn right towards Nardouwsberg.
Continue straight on this road for 14,6 km. (You will drive up the mountain, along the top of the mountain, and down the mountain on the other side. You will pass Bushman's Cave.)
Turn left at the signs 'Papkuilsfontein' and 'Doring River Rafting'.
Continue straight for 7,2 km. (You will drive through 3 farm gates and pass by a white abandoned house).)
Stop at the big aloe in the old tire.
If you have a suitable high clearance vehicle, you can continue.
Turn right at the aloe. (You will see the veggie tunnel on your right and the house on your left.)
In 300 meters turn right.
In another 200 meters keep left at the fork.
In another 500 meters turn right. (Directly after you passed through the farm gate.)
Continue straight for 11,2km kilometres. Drive along the fence line. 
You will drive through the Bliss&Stars farm gate and pass a red container. 
Continue up the hairpin road. Keep right when you reach the top of the hill. Basically, stay on the most traveled road.
Turn right after the steep descent with the spectacular view of the river.
Keep right at the junction with the big line of rocks in the middle.
You have arrived.
There is no mobile coverage and no access to Wi-fi for guests at Bliss & Stars.
However, in case your family & friends have to reach you, here are the phone numbers: 
WhatsApp only: +27 (0)71 720 5183  | +27 (0)78 640 1549
Phone: +27 (0) 218139734