AWAKEN SOFT STRENGTH & INNER BEAUTY
Self-compassion retreat for the female-identified will guide us to tune into our bodies, ask ourselves what we need, and give that to ourselves. 4 days journey of self-discovery and self-kindness. We'll explore how to turn toward challenges with kindness and understanding rather than judgment. We'll discover how to motivate ourselves with kindness rather than self-criticism. And we'll befriend our bodies. Your experience includes a 3 nights stay in the minimalistic yet luxurious chalets or safari tents, daily mindfulness and relaxation practices, nature immersion, and stargazing. All fitness levels are welcome. Meditation & yoga experience is not required.
6-9 AUG 2021 (WAITING LIST)
SELF-COMPASSION RETREAT IS FOR YOU IF:
You would like to connect more with the qualities of the heart, such as compassion, kindness, and gratitude
You find yourself criticising or judging yourself harshly
You want to learn wiser and more helpful ways to relate to difficulties
You want to awake your soft strength
You want to re-empower your feminine
You want to connect with other women and share stories & experiences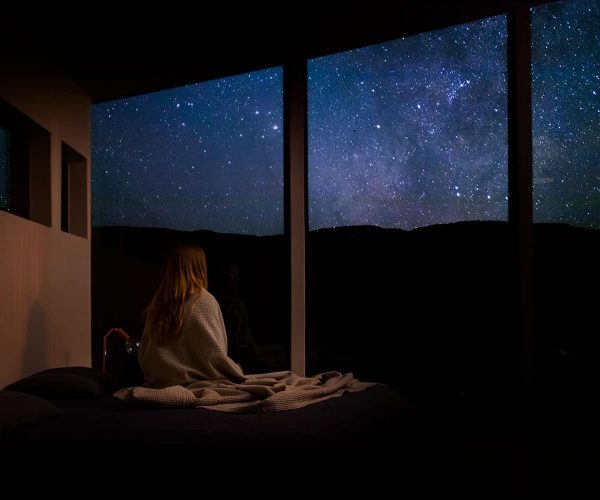 "I cannot express enough my gratitude of the bliss you have gifted me in my time in your anointed space with anointed people. You and Heine and your incredible team will remain entrenched in my heart. Every time I think of this time, warmth and joy infuses my body and a smile comes to my face. Thank you. Thank you."
MEET THE FOUNDERS & YOUR GUIDES
We've been there. Working long hours, rarely making time for ourselves, and not listening enough to our inner voice.

Mindfulness and nature were two things that allowed us to see our life from a more balanced perspective. We opened our eyes for the first time and realized that we postponed our true dreams for too long.
As soon as we created space for self-care and learned how to keep stress at healthy levels, creativity and courage flourished. We created Bliss & Stars to share our passions, our long-life learnings, and the experience of self-discovery by living with no fear.
The days are designed to give you plenty of time to nourish yourself
There are guided meditations, relaxation sessions and periods of silence and quiet contemplation
Mindful movement, nature immersion and stargazing
Cacao Ceremony
There will also be plenty of time to relax by the pool or the river, listen to the birds sing, and watch the water flow
"It was an absolute privilege and honour to share in your dream - you have brought so much beauty, dignity and honor to the cederberg and you will continue to be rewarded for the integrity that you are holding in this space. I enjoyed receiving the fruits of your labour and love - I felt at home and extremely guided, guarded and held by you both. You are both beautiful, remarkable beings. Thank you for everything and for allowing me to re-member to self so that I can be of service to the world. "
Boost happiness, alleviate anxiety and depression
Maintain healthy lifestyle habits such as diet and exercise
Transform difficult relationships 
We offer a balanced, plant-based, wholesome cuisine inspired by Ayurvedic medicine and designed to nourish your body and delight your senses.
Our cuisine is simple, using fresh ingredients from the on-site organic garden or local farmers. Food is part of the retreat experience, including daily brunch, snacks, and dinners.
We cater to all dietary needs.
YOUR ACCOMMODATION OPTIONS & PRICES
The entire experience is included in the stated prices. We never have extra "hidden" charges.
Chalet Single | 1 Adult | 3 nights
R17 000 | Rest of the world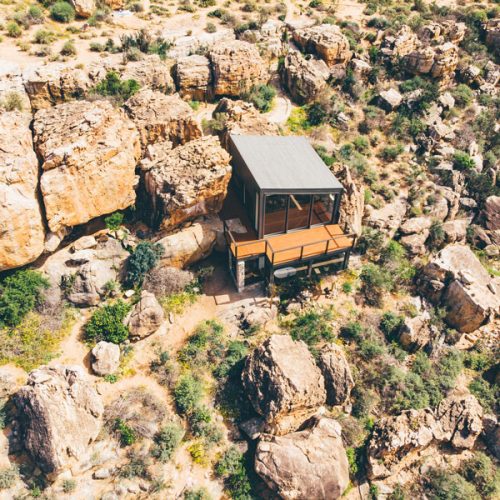 Chalet Double | 2 Adults | 3 nights
R25 500 | Rest of the world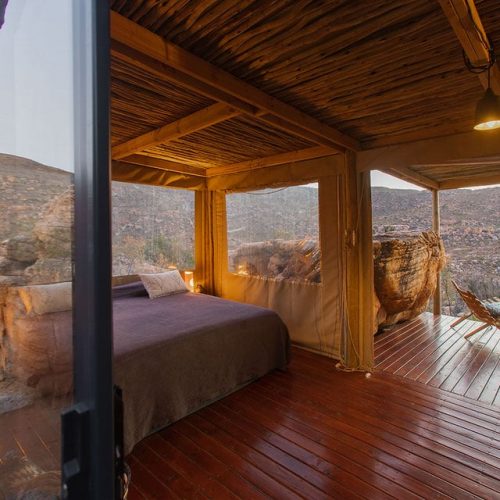 Tented Chalet Single | 1 Adult | 3 nights
R13 000 | Rest of the world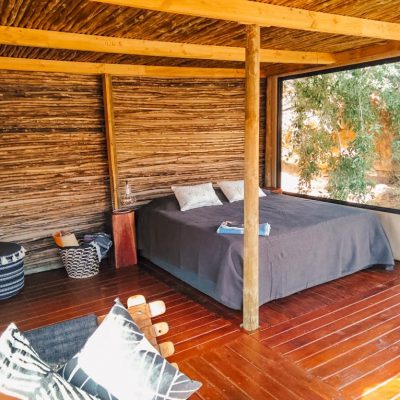 Tented Chalet Double | 2 Adults | 3 nights
R21 000 | Rest of the world
4 days | 3 nights accommodation

Mindfulness meditation and yoga Nidra practices
Guided stargazing sessions

Snacks & beverages served throughout the day

3 balanced and nutritious meals a day

Free access to 1,350 ha of wild & pristine nature
Rest assured with COVID-19 safe protocols
Rest in spacious chalets that seamlessly mesh with nature
Be amazed by nature and observe the night sky through our state-of-the-art telescopes
Saunter in secluded mountainous areas
Relax & breath deeply with mindfulness practices
Discover Bushmen cave paintings
Build bonds with others in small groups of a maximum of 10 people
Share the living space with elands, baboons, Cape leopards and many more beautiful animals
Travel light with daily laundry service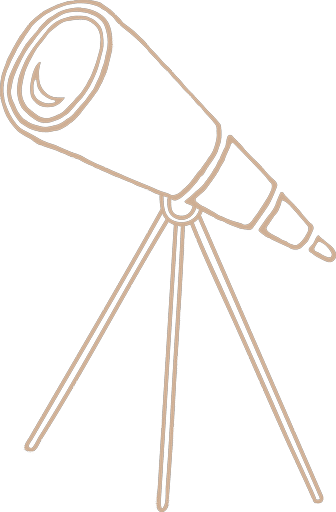 Upon reservation confirmation, you'll be sent a welcome letter giving lots of useful information about the retreat & this includes a guide on how to get here. If you need a transfer from the airport / Cape town, provide the details in the reservation form.
Upon reservation confirmation, you'll be sent a welcome letter giving lots of useful information about the retreat & this includes a helpful guide on what to pack.
These experiences are designed to be a more intimate experience. We limit the size to 6 -10 people. In this way we ensure you receive a full attention from the team.
Bliss & Stars is not conducive to children. We have a minimum age requirement of 21.
We don't have any check-in or check-out times as soon as you arrange with us your arrival and departure times.
We can provide specific nutritional, dietary requirements, food allergies, food intolerance's etc. Vegan, vegetarian, gluten free options are always available.
Everyone is welcome at all of our experiences regardless of the meditation, yoga experience or fitness levels. We cater for different levels, so that you will be supported, challenged & encouraged to learn.
You don't need to participate in everything; you can pace yourself to find the perfect amount of activity for you. We support you in doing as much or as little as is right for you, depending on how you are feeling. Personally, we wouldn't want to miss a thing.
It's not possible to stay on at Bliss & Stars. We ask that you leave by 5pm on the closing day. Lunch is the last meal which you are welcome to stay for.
We offer personalized payment plans for all our retreats up to 2 month before the start date of your stay.
We always strive to make our experiences available to everyone, therefore we have a bursary programme. Please contact us for more information.
No, there is neither mobile coverage or WIFI available. There is a computer with guest access available in case of emergency. And you will be provided a phone number, you can be reached while staying at Bliss & Stars.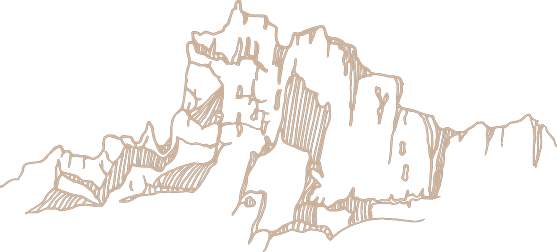 Please answer the questions below so we can tailor the experience to meet your needs.
The intention setting is totally optional. If you would like to just come and enjoy some nature, meditation, and stargazing that is a brilliant intention on its own and we fully support you.

50% deposit is required to confirm your reservation.
If you are not committed to making a reservation yet and have some questions, contact us here.