RECONNECT TO THE SOURCE OF WELLBEING
JOURNEY INTO INNER AND OUTER SPACE
Awake in the Wild Experience provides you with 4 days & 3 nights of mind and body nurturing practices. We offer a unique experience of nature immersion that sharpens the senses, and allows to see the world's natural beauty and our connection with it.
Throughout 4 days, we'll explore various practices and activities that will help calm the mind, cleanse the body, and deepen the connection between nature and ourselves.
The Awake in the Wild is a unique and all-inclusive experience that merges, meditation, astronomy, and food in the spectacular wilderness setting. You'll leave inspired, rested and energized. 
All fitness levels are welcome. Meditation & yoga experience is not required.
27-30 MAY 2021 (WAITING LIST) | 21-24 OCT 2021
AWAKE IN THE WILD IS FOR YOU IF:
You are curious to explore the wilderness inside and outside

You want to find inner peace
You want to feel inspired

You yearn for deeper connection with nature

You want to change your repetitive habits & behaviors

You dare to travel in time and explore the distant galaxies

You are open-minded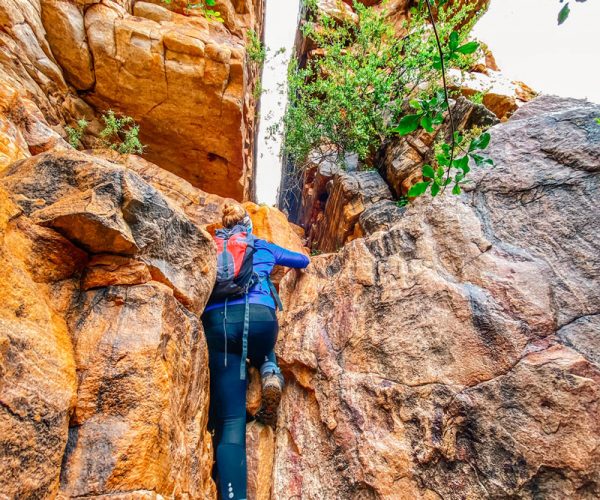 "t feels like the past couple of days were a dream. Upon reflection, the magic of the retreat, the people, the food, and the location just continues to grow and reverberate within. You have created an incredible space for beings (human and beyond) to all come together and share energies, and I am so grateful to have had this experience."
MEET THE FOUNDERS & YOUR GUIDES
We believe that disconnecting from nature drives us to insanity.

We've been there. We spent the majority of time within the four walls, offices, and shopping, restaurants, etc. We moved between these confined spaces in a car. Home – office – shopping – home – office … and maybe a fitness center with no windows but many screens.

In the end, nature became an abstract concept that could be seen on TV.

Mindful contact with the natural environment allowed us to relax, reconnect with our roots and each other. Spending time in nature is the best way to relax.

Observing playing wild animals, clouds passing by, the river flowing, or a dead bird brings us to realize that we are part of nature, that we are nature itself.
The days are designed to break routines and repetitive habits.
Our days will be filled with plenty of time in nature. We'll hike, swim, meditate and take naps in nature.
Nights are dedicated to restorative sleep. But before you lie to rest into our luxurious, 100% natural beds, we'll take you on a stargazing journey, exploring constellations and galaxies.
We'll count shooting stars and we'll look deep into the night sky through one of our telescopes.
There will also be plenty of time to relax by the river, listen to the birds sing, and watch the water flow.
Completely rejuvenate & restore your mind and body
Be more relaxed and refreshed than you've ever been
Unplug and experience all that Mother Nature has to offer
Escape the hustle and bustle of everyday life and experience the transformative power of nature and the night sky
Meet yourself as you are and reconnect
Grow your inner strengths and tune into your inner voice
We offer a balanced, plant-based, wholesome cuisine inspired by Ayurvedic medicine and designed to nourish your body and delight your senses.
Our cuisine is simple, using fresh ingredients from the on-site organic garden or local farmers. Food is part of the retreat experience, including daily brunch, afternoon snacks, and dinners.
We cater to all dietary needs.
"When hosts are so in tune with nature and your needs, it can only be a wondrous experience under the vast sky of the Cederberg. Pure bliss!"
YOUR ACCOMMODATION OPTIONS & PRICES
The entire experience is included in the stated prices. We never have extra "hidden" charges.
Chalet Single | 1 Adult | 3 nights
R18 000 | Rest of the world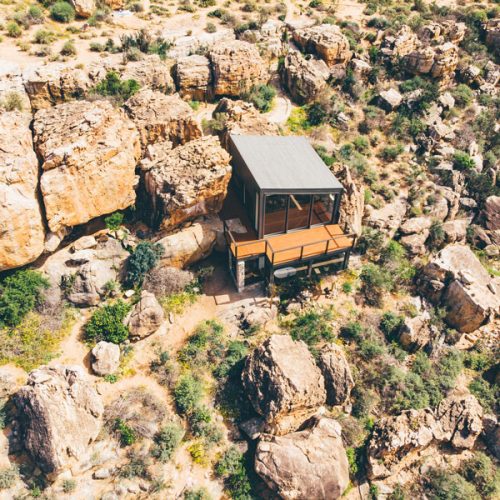 Chalet Double | 2 Adults | 3 nigts
R26 000 | Rest of the world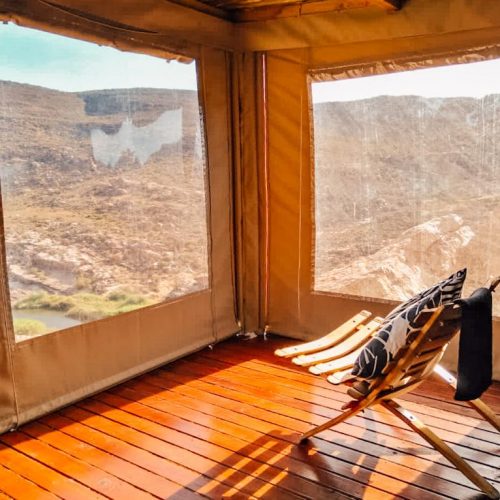 Tented Chalet | 1 Adult | 3 nights
R13 000 | Rest of the world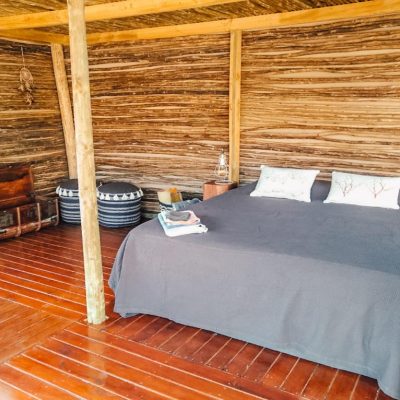 Tented Chalet | 2 Adults | 3 nights
R20 000 | Rest of the world
4 days | 3 nights accommodation
Relaxation practices
Guided stargazing sessions and access to the astronomy observatory
Medicine Walk & Guided hikes
Snacks & beverages served throughout the day
3 balanced and nutritious meals a day
Free access to 1,350 ha of wild & pristine nature
Rest assured with COVID-19 safe protocols

Rest in spacious chalets that seamlessly mesh with nature

Be amazed by nature and observe the night sky through our state-of-the-art telescopes

Saunter in secluded mountainous areas

Relax & breath deeply with mindfulness practices

Discover Bushmen cave paintings

Build bonds with others in small groups of a maximum of 10 people

Share the living space with elands, baboons, Cape leopards and many more beautiful animals

Travel light with daily laundry service
RECONNECT TO THE SOURCE OF WELLBEING
Upon reservation confirmation, you'll be sent a welcome letter giving lots of useful information about the retreat & this includes a guide on how to get here. If you need a transfer from the airport / Cape town, contact us directly.
Upon reservation confirmation, you'll be sent a welcome letter giving lots of useful information about the retreat & this includes a helpful guide on what to pack.
These retreats are designed to be a more intimate experience. Our retreats limit the size to 6 -10 people. In this way we ensure you receive a full attention from the team. 
Bliss & Stars is not conducive to children. We have a minimum age requirement of 21.
We don't have any check-in or check-out times as soon as you arrange with us your arrival and departure times.
We can provide specific nutritional, dietary requirements, food allergies, food intolerance's etc. Vegan, vegetarian, gluten free options are always available.
Everyone is welcome at all of our retreats regardless of the meditation, yoga experience or fitness levels. We cater for different levels, so that you will be supported, challenged & encouraged to learn.
You don't need to participate in everything; you can pace yourself to find the perfect amount of activity for you. We support you in doing as much or as little as is right for you, depending on how you are feeling. Personally, we wouldn't want to miss a thing.
It's not possible to stay on at Bliss & Stars. We ask that you leave by 5pm on the closing day. 
We offer personalized payment plans for all our retreats up to 2 month before the start date of your stay.
We always strive to make our experiences available to everyone, therefore we have a bursary programme. Please contact us for more information.
No, there is neither mobile coverage or WIFI available. There is a computer with guest access available in case of emergency. And you will be provided a phone number, you can be reached while staying at Bliss & Stars.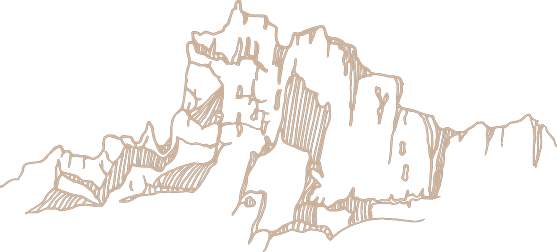 Please answer questions below so we can tailor the experience to meet your needs. The intention setting is totally optional. If you would like to just come and enjoy some nature, meditation, and stargazing that is a brilliant intention on its own and we fully support you. 50% deposit is required to confirm your reservation. If you are not committed to making a reservation yet and have some questions, contact us here.